The Best Golf Drivers have been perfected over the years just so that they can fit everyone. But then, unfortunately, you can't achieve something like that with a driver – there's no one-size-fits-all type of a golf driver, and there never will be even if top brands put into place infinite adjustability options.
But then one thing is for sure though – the majority of highly recommended, top-rated drivers in golf are those that share the common trait of fixing your shortcomings. This explains why they ALL have the ability to produce anti-slice results.
These drivers are simply golf clubs with specially engineered titanium faces, lighter crowns for more weight repositioning, well-tailored loft/lie angle adjustability, and things like that. All put together this way to keep away the possibility, which is quite common among average and below-average players, of transforming your big misses into BIG HITS (no more fading!).
1. TaylorMade SIM 2 MAX Driver
Pros
Speed Pocket maximizes distance on off-center shots
SIM Inertia Generator allows clubhead speed to increase
Corrective clubface curvature corrects mis-hits
Very easy, forgiving to hit because of split mass weighting
Cons
More tailored for beginner golfers
Carbon sole durability remains questionable
There's no way I could do justice to TaylorMade SIM 2 MAX if I didn't compare it with its predecessor, the SIM 2 Driver. Both are TaylorMade creations but the latter is better suited for advanced-level golfers while SIM 2 MAX is more beginner-friendly (and even for high handicappers). It's just the driver you need for increasing long-game spin and accuracy.
When you compare the two, SIM 2 MAX performs just as fast as SIM 2 off the clubface, but with more spin. You also are able to get the golf ball to fly higher than SIM 2. And this strikingly higher flight, when combined with the spin boost, is the most helpful in case you happen to be struggling with tee shots.
And now if you compare SIM 2 MAX with just the initial SIM version, then too the former is all about finding more fairways without compromising distance. The bigger clubface (Speed Injected Twist Face), enhanced alignment, and increased stability on mis-hits – these are all components that make this TaylorMade golf driver a much, much more forgiving club than the rest.
2. Callaway Golf 2021 Epic Speed Driver
Pros
Jailbreak Speed Frame prioritizes ball speed
Clubhead with advanced aerodynamics also generates more speed
Saved weight of light triaxial carbon redistributed to max out forgiveness
Cons
Somewhat intimidating compact/slimline address profile
I have a personal interest in Callaway, no denying that simply because their golf drivers are the best for technology. Such as Callaway GBB Epic, which is a part of my golf bag simply because it ensures that my off-center shots fly both straighter as well as farther and also for the superb, solid sound I get at impact each time a shot is well-struck.
And what good does that do? You get a broader hitting surface for increasing ball speed. The brand says that this increase of efficiency combines with the enhanced clubface design and more lightweight triaxial carbon crown to further boost ball speed while also maximizing forgiveness and spin consistency.
Compared to Callaway's Mavrik, Epic Speed is equally high-performing in terms of speed because both feature a similar cyclone shaping that consists of the driver lifting for improving airflow off the clubhead with the least bit of effort from your end.
3. Cobra Golf 2021 Men's Radspeed Driver
Pros
Radial Weighting optimizes speed and forgiveness
Sole weight adjustability alters spin and launch
Max out ball speed with CNC-milled Infinity Face
Cons
Less spin, more distance limits playability
Cobra has designed three different Radspeed models. And with each one, the brand has somehow successfully increased the radius of gyration (the space or distance between center of gravity and weight location). With this significant increase of space between front and back weights, you can effortlessly drive longer in plenty of ways.
So the Radspeed term actually comes from Radial Weighting (forward-biased) – the increased distance between front weight (28 grams) and back weight (10 grams). And you can adjust/interchange these weights of course for achieving the spin and launch you desire. Whatever that may be, look forward to a faster ball speed and more forgiveness on shots that don't meet the sweet spot.
Radspeed has a more preferred matte finish on the crown and not the glossy black kind. Even the profile is better in that it's more compact, thus more appreciated by above-average golfers. If you strike the center, a longer carry than any previous generation golf driver by Cobra is inevitable. But it's the movable weights that seem to matter the most.
4. Callaway Golf 2020 Mavrik Driver
Pros
Lighter, stronger face architecture for more speed
Jailbreak bars also increase ball speed
Solid, deep ball strike sound
Cons
Shot-shaping is not the easiest with Mavrik
Mis-aligned grip
BEST OF ALL TIME – that's what we're looking for. So keeping that in mind, there's no way this article can fulfill its purpose without Callaway Mavrik. With its welcoming sweet spot and low center of gravity, speed and distance receive a boost by default. And with the advanced, oversized titanium clubhead, all the power is directed straight to the ball.
Jailbreak technology, a product of Artificial Intelligence, is a part of Callaway Mavrik too, just like Callaway Epic Speed reviewed earlier. The double stiff internal bars connect the crown and sole to get your golf ball speed to skyrocket.
When you hit the sweet spot, these two Jailbreak bars make Callaway Mavrik one of the best drivers for distance. Agreed that it may be too expensive just to add extra yards, but then keep in mind that Callaway also spends a huge sum of money on R&D.
5. TaylorMade Men's RBZ Black Driver
Pros
Loft adjustability means optimized, controlled trajectory
Increase launch angle with ultra-lightweight titanium core
Speed Pocket technology for longer drives
Alignment is easy and shaft is smooth-feeling with standard grip
Cons
Cheap headcovers are indicative of poor durability
The manufacturer is TaylorMade, so that means Speed Pocket technology is weaved into the very soul of the RBZ Black Driver. You can achieve a better launch with less spin, and thus be able to hit your drives with more accuracy. Choose the shaft you like based on your swing speed and then witness even more customization with loft adjustability.
This one's a very fitting golf driver for low-handicap players who wish to gain more from tee swings. No complaints regarding the sound at impact either, which is as crisp and clear as you desire it to be as a low handicapper. The same goes for the clean, traditional aesthetics as well of TaylorMade RBZ.
But then, in my opinion as a golf veteran, the most defining characteristic here is the oversized 460cc titanium clubhead with its super-light titanium core. This particular composition keeps the golf club perimeter weighted to ensure that even those shots that are struck low or off-center make it BIG.
No wonder TaylorMade RBZ is one of the most suitable golf drivers for senior players too, because of this very extreme mis-hit forgiveness!
6. Callaway Big Bertha B21 Driver
Pros
Large clubhead improves launch angle
Modern appeal with red lines and blue carbon crown
CG placement offers low spin and high launch
More lightweight face architecture for more forgiveness
Cons
Mainly for anti-slice performance
It's all about Artificial Intelligence with Callaway. And why shouldn't it be when A.I. has managed to do so much! Callaway never fails when it comes to seizing every opportunity at their disposal in order to design golf clubs that, instead of exaggerating your mistakes, try their best to correct them.
In this case, the mistaken being slicing the ball (beginners and high handicappers stand guilty). So Callaway Big Bertha B21, with its Jailbreak and new clubface material minimizes the possibility of a slice.
Titanium (superior material since it's heat-treated and super-strong) is used for the construction of the A.I.-designed, larger Flash Face. This enables factors like spin, speed, and forgiveness to take control like never before.
As a high-handicap player, sometimes all you want to hear is that you can use the greater part of that clubface to your benefit. And that's sure to boost your long-game confidence. Drives are incredibly stable and explosive, despite the factoring in of off-center shots.
Chiefly, Callaway Big Bertha B21, if you're willing to throw a considerable sum of money at it, feels like a true game-changer in terms of eliminating your slices.
7. Mizuno ST-Z Driver
Pros
Highly resilient, high-strength forged clubface
CORTECH Face maximizes ball speed
4-degree, quick loft adjustability
Balanced very well for accurate, straight-line ball flight
Cons
No moveable weights, so not the most forgiving
Cheap-quality headcovers
It's likely that you may not have heard about Mizuno ST-Z Driver but let me assure you that I've seen plenty of golfers, even Keith Mitchell, with this driver in their golf arsenal simply because of how extremely stable it is. The well-balanced toe and heel carbon composite design gives you straighter shots.
You can also achieve the trajectory of your choice by making use of the brand's exclusive Quick Switch Adjustability. This lets you fine-tune trajectory with a 4-degree loft sleeve.
Distance gain in the form of increased ball speed is a seamless part of the experience as well because of the Optimized Wave Sole Plate.
The overall profile is more compact with a more straight-up lie angle and deeper back section. And these are nothing but exceptional qualities that noticeably increase ball speed and distance even on mis-hits.
8. Pinemeadow PGX Offset Golf Driver
Pros
Anti-slice performance with offset technology
Very large, forgiving sweet spot on mis-hits
Solid, expensive-driver-like sound at impact
Stylish, sleek matte black finish
Cons
Distance inconsistencies are to be expected
Scratches very easily
Slightly shorter shaft length
If you think you can get a better offset golf driver than this Pinemeadow model, you're highly mistaken. Believe me, I myself have tried looking for something better but haven't succeeded in my attempt. The Pinemeadow PGX Offset Driver lets you shoot straighter drives by squaring the golf ball at impact.
It also lets you shoot longer drivers with its large 460cc clubhead. That means you get a substantially spaced sweet spot that drastically minimizes your chances of hitting off-center.
So the affordable price tag is not at all an indicator of the actual quality or performance of this golf club. The proof lies in the high-quality matte black finish itself, which is the very reason why PGX looks so sleek and clean in the first place.
With offset technology, especially PGX offset, slicing the ball becomes less and less possible to increase the accuracy of your shots more and more. And then this offset also makes alignment much easier.
9. Wilson D9 Men's Golf Driver
Pros
Each fractal zone on clubface increases ball speed
Solid sound and feel with 3-layered composite crown
Low CG positioning promotes higher launch and faster speed
Cons
Shaft is not the most durable
Engineered more for beginners and seniors
Compared to the D7 model, Wilson D9 has a larger clubhead. And this surely suggests that the brand wanted to appeal to a wider range of audience with its more recent D9 creation. The new shaping positions the CG further back and low to push forgiveness and MOI (Moment of Inertia).
And then you have the 3-layered composite crown for minimizing vibrations/shocks that take hold during impact.
Just like Callaway and every other top golf brand, even Wilson performs some really heavy-duty, vigorous testing. The design of this Wilson clubface is such that constant thickness or flat surfaces are not to be found ANYWHERE on it.
Your center shots travel longer and faster, even your off-center hits do the same. The latter is also a result of the more lightweight design of Wilson D9.
If you don't believe me, speak to any other senior golfer you know who has used this men's golf driver. I can tell you for certain that he will admit that Wilson D9 is indeed the most forgiving club there is. Even at the age of 65+, if you can drive straight and long, it has to be because of the golf gear you're using.
Getting to Know A Golf Driver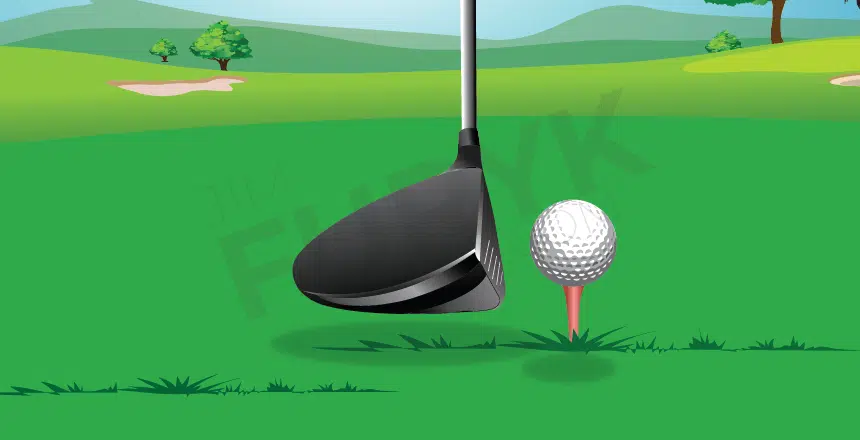 You can differentiate between a good golf driver and a bad one by performance. And performance consists of prioritizing the overall value that a driver provides to its user. This includes looking at the following considerations.
Expensive vs. Affordable Golf Drivers – What Is Better?
As a professional golfer, I still often wonder, do expensive golf drivers make a difference? The answer is not as quick-witted as you think. It depends on multiple factors, most especially what you consider as "expensive." But also on how experienced and confident you are and feel about a premium driver, which normally falls within the price range of $500 or more.
A budget-friendly golf driver, on the contrary, is $300 or less. And you'll find plenty of exciting drivers and irons and wedges within this price range too.
Having said that, figuring out the quality of a driver based on cost does not yield satisfactory results all the time. There are many golf companies that put extremely high prices on their golf drivers but they aren't as feature-rich as you might expect.
The feature that does set the price, however, on a golf driver is the material used for construction (more on this later).
You also get more adjustability in a driver that is relatively costlier. If you haven't yet settled on the right club weight (also, more on this later), you need more adjustability in changing the loft of the driver. This would mean paying a little extra for the added convenience of adjustability.
Paying for customized, fitted golf drivers also costs more money. This includes paying for either a complete set or individual drivers.
Accuracy vs. Distance – What Do Players Want?
One thing that truly elevates accuracy in performance is your criterion of selecting the shaft. Accuracy here, by the way, refers to how consistently you hit straight shots with a golf driver.
Distance is another key factor of consideration that influences the performance of a driver. In fact, distance is much more important than consistency for some golfers. Every player, no matter the skill level, ends up factoring in distance right on top of accuracy and consistency when choosing the right golf driver.
Selecting the perfect shaft is one way to balance accuracy AND distance in performance. Shafts are categorized into different slots based on their material and flex – from too flexible to extra-stiff.
For example, an extra-flexible shaft bends and twists more with the way it interacts with the ball during delivery, so it generates more of a 'kick' during impact. And this is good for beginners who have a slower swing speed.
A stiffer shaft, in contrast, offers more control to the golfer and can generate more power, provided you have a faster swing speed. This is what advanced players expect – added distance plus accuracy in their performance.
I also want to point out that many pro golfers customize their drivers to suit their personal needs. By picking the right length, weight, and flex, you can fit YOUR swing speed if the standard configuration is resulting in inconsistently straight shots.
Do Movable Weights In Drivers Work – Key Insights
Speaking of customizing how the driver feels for smoother and straighter shots, a movable weights driver is a good option. Movable weights can influence the ball's speed drastically – somewhere between 250 RPM to 500 RPM. These are more versatile in that you can get access to two different ways of adjusting the specifics of the driver…
By Hosel
An adjustable hosel allows you to raise or lower the loft angle of the driver. This influences how high or low the golf ball flies off the tee after impact.
More modern, advanced adjustable weight drivers let you independently adjust the lie angle of the club without interfering with the loft angle and vice versa. The lie angle, as the name suggests, refers to the direction the ball takes directly after it's struck.
To demonstrate this by an example, if the lie angle of your driver is more upright, it improves your chances of not missing a shot. While a flat lie angle may do just the opposite. So it does assist you with your shots if you need that extra adjustability.
By Center of Gravity
Another impressive and effective way to influence the ball flight is by moving the locus weight of the driver back and forth. By adjusting the weight toward the back, it results in a higher ball flight. And conversely, taking the weight forward gives you a closer, more penetrating trajectory where the launch is not as high but there is better roll out
You can also adjust the weight to the heel or the toe of the driver. This influences the MOI and rotation of the golf ball before and after striking the ball.
The Specifics of Golf Driver – Detailed Features Breakdown
You're an expert once you are able to answer exactly what to expect from a golf driver by feature and feel. Start with.
Choosing the Right Material
What is the golf driver made of? You'll find a driver of either titanium or composite. This impacts the forgiveness, stability, and durability of the club.
Titanium is the most used since it's strong and durable without the added weight. For gaining more distance, even with a slower swing speed, titanium works best. Titanium clubheads also have a larger sweet spot, which helps you avoid misses and shoot straighter and more accurately.
Composite, on the other hand, is a combination of materials. Carbon and titanium blends are the most common composite blends. The carbon ensures that the clubhead is lightweight and well-balanced. While titanium provides power, optimizing speed and stability.
Other materials for clubheads are tungsten with titanium or carbon with tungsten. From them all, the most popular blend is carbon and titanium.
Finding Your Perfect Fit
Size matters especially when you want a larger hitting spot or sweet spot to hit straighter shots more consistently.
There is no universal, one-size-fits-all golf driver. But there are smaller sizes and larger sizes. The former is fit for pro-level and advanced players. Such golf drivers are 440cc to 420cc sized.
Beginners need more space to grow while also limiting the number of mis-hits. For such enhanced forgiveness, a larger, legally oversized 460cc clubhead is the norm with beginner-friendly drivers that are also suited for a high golf handicap.
More specifically, you must also factor in the length of the driver. The typical measurement based on testing and research is as follows.
For men, the club length of a driver is 45 to 48 inches.
For women, it's 43-44 inches.
Choosing Proper Shaft Material/Flex
I have already spoken to you about shaft flex (in the Accuracy vs. Distance section). Once again, flexible shafts (Regular, Senior, Ladies) twist more. And just for that, they are a more fitting choice for golfers with a slower swing speed. While Stiff and Extra-Stiff shafts hand out more control for more power, which can be handled well only if you have a faster swing speed.
Then there's another factor of consideration when thinking about the shaft, and that is its material. The popular choice is graphite shaft for the simple reason that it's more lightweight, so it doesn't take much to swing. That is why ladies golf drivers are graphite-shafted to hit longer drives the most effortlessly.
As for steel shafts, they also accelerate distance like graphite but with a faster swing speed (perfect for golfing pros!).
Shaft material, graphite or steel, affects distance and trajectory as much as shaft flexibility affects distance and accuracy.
Prioritizing Driver Weight
The average weight range of a golf driver falls is between 275 grams and 310 grams. 275 grams being the lightest, so it increases speed for amateurs. And the heaviest driver is fit for pro-level players who want more control in terms of how much power the golf club generates.
Heavier golf drivers are also good for cutting around specific corners on the greens.
Deciding the Best Loft Angle
The loft angle of a golf driver determines the ball's trajectory, launch, and of course the most important part, distance. This is also where the forgiveness of a driver comes under the test. How much does the driver "give" for you to hit straighter shots more accurately?
Different drivers offer different loft angles. But you have to decide based not only on what the golf driver's offering but your own swing speed. The higher your swing speed, the lower the loft angle. And the lower the loft angle, the lower the ball's trajectory (and vice versa).
So for the average high swing speed of 90 mph or upwards to 100-110 mph, the loft angle should be lower than 9 degrees. The average low swing speed, anywhere between 60 mph and 90 mph, the loft angle is higher. And that is between 14 degrees and 10.5 degrees.
Simply put, an amateur often selects a higher loft angle to meet his/her slower swing speed. While an advanced player or someone with more experience aims for a lower loft angle to match their faster swing speed.
Best Time to Replace My Golf Driver
Though the answer is not the same for everyone, a golf driver around 3-5 years old might need replacing. But this also depends on how worn out the driver looks and how that impacts performance. For instance, a sudden drop in the driving distance is often a result of a crack in or damage to the clubface/clubhead.
If you play very often, way more than 40 rounds per year, you should be replacing your golf driver every 3 years. Between 30 and 40 rounds per year, you can wait for 3-4 years. While less than 30 rounds means you only play during the weekends or recreationally, then replacing the driver in 5 years is good enough.
It is also highly advisable to replace your current golf driver if any one of the following things happens.
Common injuries that may have affected your knees, elbows, back, etc.
Change of swing speed because you've been practicing a lot and have now reached a point where you've evolved from the category of golfers with a below-average swing speed. Or vice versa – for example, your swing speed has reduced due to lack of strength and speed since you're now crossing the 50-year age mark.
Change in temperature – colder temperatures tend to minimize driving distance by at least 10 yards.
Playing at a higher altitude – the higher the altitude, the longer/farther your golf ball flies.
What Is the #1 Golf Driver?
TaylorMade SIM 2 takes the lead as the #1 pick. It generates more ball speed than anything I've ever used. The well-engineered design provides you with more forgiveness and fewer inconsistencies on low-face strikes.
What's the Best Driver for A High Handicapper?
Callaway Mavrik Driver is popular for its lighter yet stronger titanium material. This is a stellar pick for a high handicapper who wants the ball to get a bit farther without losing their grip on speed and trajectory. All because of Callaway's Jailbreak technology and Cyclone Aero shaping.
What's the Best Driver for A Mid Handicapper?
If you're a mid-handicapper, this means your swing speed is at 80 RPM but you're looking for a little extra boost. Well, then the Cobra Radspeed Driver is the one for you. It offers higher forgiveness (Radial Weighting) with better adjustability to get you to a faster ball speed.
Which Golf Driver Offers the Most Forgiveness?
Callaway Big Bertha B21 is the most forgiving driver there could ever be. The ultra-low forward center of gravity ensures a noticeably higher launch. The lightweight graphite shaft construction gives 10-15 yards of distance correction. Plus, a few more yards when you factor in the A.I.-designed Flash Face technology.
How Forgiving Should A New Golf Driver Be?
What does the most forgiving driver do in golf? On top of boosting ball speed, a forgiving golf driver adds extra distance and shot-shape correction by at least 10 yards or more.
The average good strike of a golf driver with more forgiveness can travel for about 280 yards effectively well. While a driver with less forgiveness carries the ball for approximately 285 years, but with a launch that's inaccurate resulting in a crooked ball flight.
Take it from someone who has spent a great deal of his professional career choosing and testing golf equipment, so when I say that buying a golf driver is not an easygoing experience, believe every word of it. And it becomes even more complex for a beginner to understand the right adjustability, size, shaft, etc. of a driver.
You can also fall back on your budget for a golf driver to guide you.
Speaking from experience, I recommend beginners to start low yet aim higher. Do not go for custom fitting as that only drains your pocket. Instead, choose standard fittings for a slower swing speed, but with adjustable features such as lie/loft angle and more forgiveness.