Professional, amateur, or recreational golfer, driving golf carts is a part of the job description. Well, not unless you prefer to walk the round of golf. After all, walking between holes has its own set of health benefits. So does playing golf, so it's okay if you prefer to ride the cart instead of walking.
Also, when most people think about the game, the first thing that comes to mind is the green grass and vast expanse of well-manicured land. Golfers need clubs, balls, and a place to play, right? And, of course, they also need a way to get around the huge golf course. And that's where golf carts come in.
Different golf cart brands offer different features and levels of quality, thus you must know what to look for when choosing one.
So let's take a look at some of the most popular golf cart brands on the market today. We'll also discuss some of the key features that set these brands apart from the golf cart brands to avoid.
The 6 Best Golf Cart Brands
Golf carts are a great way to get around the course quickly and comfortably. The following brands vary in features and also price. So to help you decide which one is right for you, here is a list of the top golf cart brands…
Yamaha Golf Carts are an immensely popular choice for golfers. They came about in the 1970s. The company Yamaha ranks among the top 10 golf cart manufacturers; they've been producing some of the most durable and high-performing golf buggies. For over 40 years, Yamaha has developed quality electric and gas-powered carts that are used by players all around the world.
Yamaha started designing and manufacturing golf carts as early as 1979 when it launched its first model – the G1. It quickly became one of the most popular electric golf carts ever made and was soon followed by other models such as the G2, G3, G5, G14, and more. Today, many of these classic designs remain available in both new and pre-owned versions.
Yamaha Golf Carts are proudly manufactured in the USA and Japan. The company has prioritized quality above all else and you can see that for yourself in their craftsmanship. They've been committed to quality from day one, using only the highest-grade parts and materials in its production. As a result, Yamaha's carts are known for their durability and reliability.
In recent years, Yamaha has expanded its range to include a variety of performance-driven and luxury-oriented golf carts, along with street-legal models. The company also allows you to purchase customizable carts. This means you can tailor your Yamaha golf cart based on your unique preferences and style.
Yamaha remains one of the most trusted names in golf and its products have become an essential part of the game for all kinds of players. With dedication to quality and innovation, Yamaha golf carts are sure to continue providing golfers with reliable transportation for many years to come.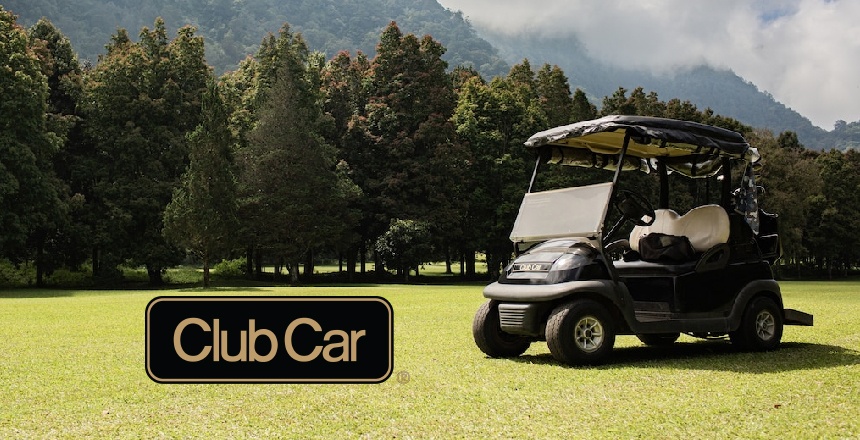 Club Car is yet another very popular choice among both highly acclaimed and amateur golfers. The durable construction of their golf carts, easy manoeuvrability, and contemporary design come together to create a top-of-the-line product that is sure to meet all of your needs on the green.
The brand makes the task of transporting you with your precious golf clubs more convenient and, at the same time, providing a ride that feels as smooth as driving a car.
Their golf carts are designed to handle all types of weather and terrain settings, so you'll never have to worry about getting stuck in the mud or sand. The carts also feature several very useful elements, such as headlights, taillights, cup holders, and even a digital scorecard display.
With models for both two-seaters and four-seaters, you can choose the perfect size and configuration based on what you need.
Club Car prides itself on providing quality customer service as well before, during, and after your purchase. Hence, every potential issue is well taken care of very professionally and also quickly.
With their wide range of models, Club Car golf carts make it easier to spend a day at the golf course. The carts are supplied with features that are the most suitable for your golfing requirements and demands during gameplay.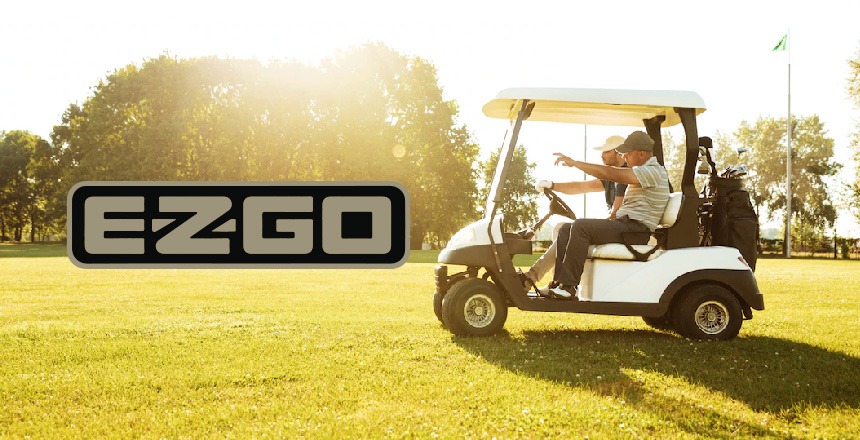 E-Z-GO golf carts have been providing reliable, economical transportation solutions on the golf course since 1954. The company has developed a reputation for quality and innovation in the golf cart industry. All thanks to its use of advanced technology and manufacturing process. From the introduction of the first electric golf cart to its cutting-edge EX1 gas engine golf carts today, E-Z-GO has been at the forefront of golf cart innovation.
The original E-Z-GO golf carts were powered by a 36V DC electric motor. These models featured an on/off switch, speed control knob, and reverse switch. The design offered easy operation by users of any age or ability.
As technology developed, the company started using 48V DC motors and began to design golf carts with special features like self-diagnostic systems, regenerative braking, and anti-rollback technology.
E-Z-GO's EX1 gas engine golf carts are the latest models in the company's exceptional line-up of carts. These vehicles are built with an advanced 4-cycle engine, which turned out to be more fuel-efficient than their 2-cycle engine counterparts. The former, no doubt, can reach speeds of up to 20 mph. They also include a bevy of safety features such as automatic headlights, rear-view mirrors, and seatbelts.
Whether you are looking for a reliable workhorse or a leisurely ride around the course, E-Z-GO golf carts have you covered. With a long history of innovation and quality construction, E-Z-GO golf carts are perfect for transportation needs when playing on the turf.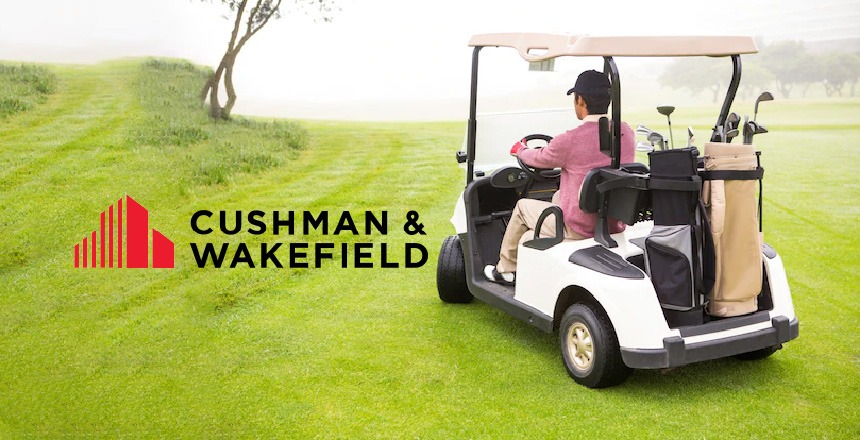 These golf carts are also quite well-known for their trusted manufacturer. Cushman too offers top-notch quality. Founded in 1901 by Everett and Clinton Cushman, the company has been providing reliable vehicles for over 120 years.
Their gas-powered golf carts are hugely popular in California. These are designed with many features that make them stand out from the competition. Available in a variety of sizes, colors, and styles, the carts have powerful engines that provide excellent performance and plenty of power for any golf course.
The brand also sells a wide range of golfing accessories like bags, cup holders, utility trays, visors, and more – perfect for customizing your golf cart to your preferences. The construction is highly durable and the design technology is reliable, thus you can be sure that your Cushman golf cart will last for several years.
Whether you're looking for a recreational vehicle or a more professional golf cart, Cushman is a fitting choice. You get quality craftsmanship and superior performance with their carts!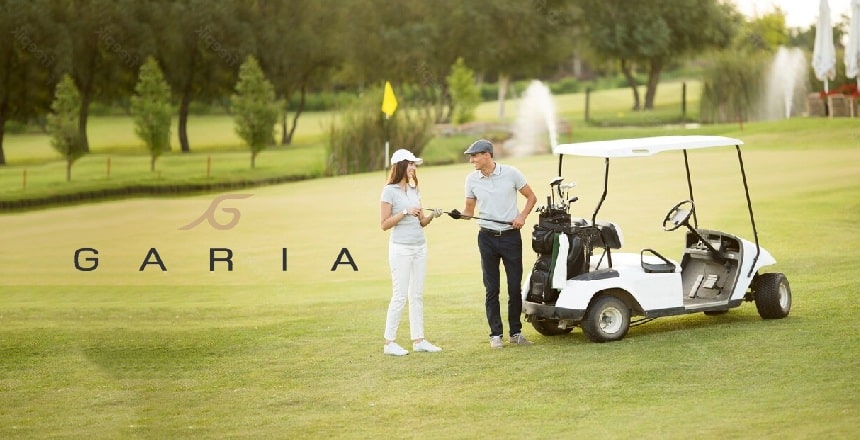 Garia golf carts are designed to offer a luxurious and comfortable ride on the course. Founded in 1999, Garia is committed to offering high-end luxury golf carts that feature quality craftsmanship and advanced technology. But if you're worried about how much does a golf cart cost, know that these carts can be a little on the more expensive side.
The gas-powered version is constructed with nothing but maximum comfort in mind – they feature ergonomic seats, adjustable footrests, and adjustable steering columns for a smooth ride. They also come with a variety of features including climate-controlled air conditioning, anti-theft systems, and built-in GPS navigation.
Garia golf carts provide exceptional performance as well – they are powered by advanced 4-cycle engines that offer plenty of power and torque. Plus, the sturdy construction can stand up to even the toughest terrain.
So if you're looking for a luxurious ride around the golf course on a pleasantly sunny day, look no further than Garia golf carts. That's quality construction and superior performance!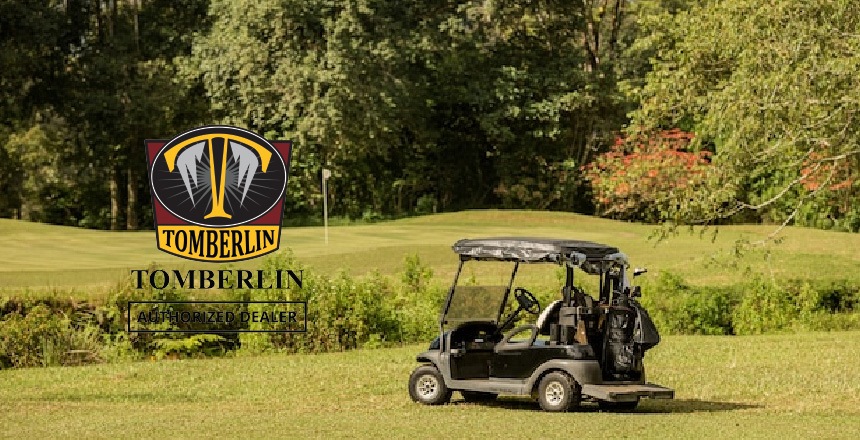 Established in 2002, Tomberlin is another leading manufacturer of high-quality golf carts and utility vehicles. They specialize in both gas and electric-powered models of transportation, offering a variety of designs to meet the needs of every type of golfer from beginner to expert.
Some of their most popular golf carts include the E-Merge LSV which offers plenty of power; the Anvil LT which has a sleek and modern design; and the Golf Cart Crossfire which is perfect for off-road use.
With these six top brands of golf carts, you can be sure to find the perfect model for you. Whether you're looking for a basic electric cart or a luxury street-legal version, there is something available for everyone.
Superior quality, high performance, and value-driven reliability, these brands offer both beginners and professionals an enjoyable and, most importantly, a safe golfing experience.
Final Thoughts
Golf carts are an essential part of any golfing experience. But with so many different brands and models to choose from, it can be difficult to decide which one is right for you.
Fortunately, with the help of this guide, you now know six of the top golf cart brands available on the market today. Be it a basic electric cart or a luxurious street-legal vehicle, you can find it with one of these tried and trusted brands.