Golfers of all skill levels are familiar with the term "tee time". However, for those new to the game, it can be a bit confusing. Tee times refers to reservations made at a golf course so that you can begin your round at a specific time.
The purpose of tee times is to help organize players on the course and maintain a good flow around it. Generally, these intervals range from 7-15 minutes apart depending on each golf course's policy.
So if you're looking to start playing golf or just want some clarification about tee times, just keep on reading for more information!
Related:
What is a Tee Time in Golf?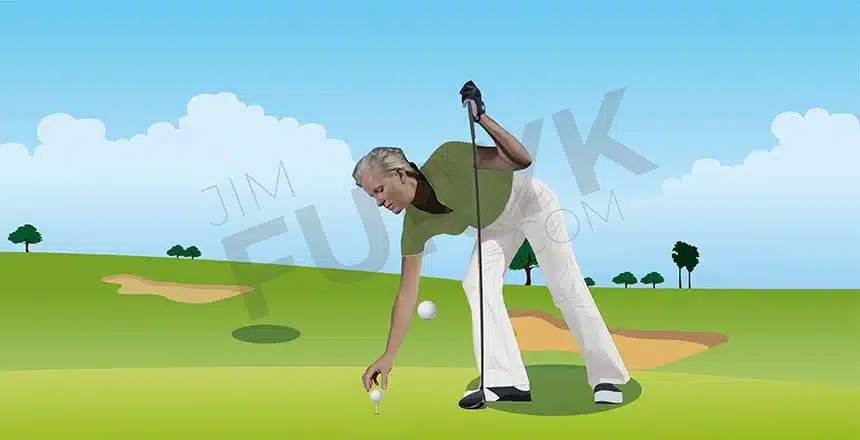 A tee time is a reservation to start your round of golf at the specified time. Much like a reservation is required to acquire a room in a five-star hotel or a table in a fine dining restaurant. That being said, a tee time is the time you wish to play at a certain golf course. Once your tee time has been established, you (or someone in your group) should be hitting the first tee shot of your round promptly at the designated time.
Additionally, pro tournaments publicize their groups and their respective tee times so that golf fans can follow their favorite players.
Why are Tee Times Important?
Tee times are important because they help maintain an organized flow of golfers around the course. With tee times in place, golfers can start their rounds accordingly and not have to worry about overcrowding or long lines.
Additionally, tee times also ensure that one group does not play faster than another, which can create an uncomfortable atmosphere. Intervals are in place to further stretch out the turns of the participants. So to ensure that everyone enjoys their time on the golf course, it is important to adhere to your designated tee time and respect other players' times as well.
How Do Tee Times Work?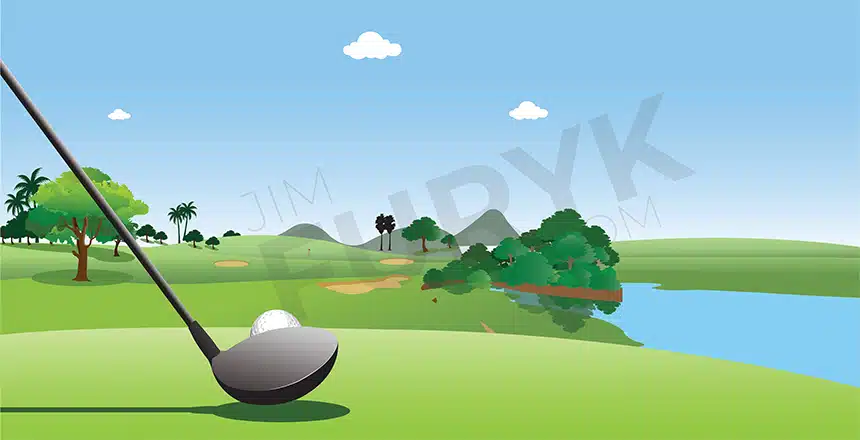 When it comes to reserving a tee time, each golf course has its own policies and procedures that must be followed. Generally, reservations can be made online or over the phone. For courses with advanced booking systems in place, you can make reservations weeks or even months in advance. Some courses also provide same-day tee times depending on availability.
It is important to note that weekend tee times tend to be more popular, so it's best to book in advance if possible. You will also want to consider the size of your group when reserving a tee time. Most courses allow anywhere from two to four players per tee time and some may even require larger groups to split into multiple groups.
Finally, many courses also offer discounts for early morning tee times or twilight rounds. Be sure to ask about any additional discounts or deals that may be available when you book your tee time!
Are Tee Times Required?
It depends on the golf course. Some courses require tee times while others do not, so it is important to check with each individual course to find out their policy.
For courses that require tee times, it is essential that you show up at your designated time and have all necessary paperwork filled out ahead of time. Failure to do so can result in fines or suspension from the game.
However, for courses that do not require tee times, allowing walk-ons is a common practice. This means that you can just show up and wait until your turn to start playing golf. However, it's important to note that walk-on rounds tend to be slower, as they are often limited by the number of people who are currently on the course.
How Long is A Tee Time?
You might be wondering how long your tee time should last. Generally speaking, it is expected that each golfer will take no more than 5 minutes to hit their first shot off the tee. This means a typical tee time could last up to 8 minutes or so.
After this point, golfers should move on quickly and not linger in any one spot for too long in order to allow other golfers to have their chance at the course. The reason for this is to guarantee that the pace of play is seamless and that there are no significant pauses between shots.
Can You Be Late to Your Tee Time?
It is never recommended to be late to your tee time. Golf courses are usually quite strict when it comes to their tee times and will often turn away players who arrive late for their slot.
However, if you call the club in advance, they may grant some leniency depending on the circumstances. Calling ahead of time can also allow you to reschedule your tee time if you are unable to make it at the designated time.
How Long Before Your Tee time Should You Arrive?
It is recommended to arrive at least 30 minutes before your tee time in order to check-in and warm up. This will give you enough time to get all of your paperwork taken care of and prepare for the round ahead.
It's also a good idea to double check that all players have proper golf attire, as some courses may have restrictions in place. Arriving early also helps to ensure that you are able to make your tee time and avoid any delays or disruptions. It is also a good golf etiquette to show consideration for other golfers.
What Happens If I Miss My Tee Time?
The answer to this question depends on the type of tee time you have and the golf course policies.
If you've booked a recreational tee time, then it is possible that you might be able to still play depending on availability of slots. However, if you are late for or miss a tournament tee time, then there are specific penalties associated with it according to the Rules of Golf. This includes potential disqualification and a general penalty which could be two strokes in stroke play or losing a hole in match play.
It is important to always be on time for your tee times and make sure you are familiar with the golf course policies regarding tee times to avoid incurring any penalties.
What is an Early Late Tee Time?
An early late tee time is when a player tees off in the morning wave of Round 1 and then later in the afternoon wave of Round 2. Simply, it is when a player has a morning tee time one day and an afternoon tee time the next.
This alternating pattern allows players to experience both morning and afternoon conditions, as well as start from both the first and 10th tees.
Early-late draws help ensure fair competition by preventing any one player from having an unfair advantage over the rest of the field. This is why PGA Tour players are given early-late tee times during tournaments.
How are Tee Times Determined in Golf Tournaments?
In golf tournaments, the tee times are determined by a draw or seeding system. The seeding is based on the individual's ranking in the tournament. Those with higher rankings will generally get earlier tee times while those with lower rankings will be assigned later tee times. This helps to ensure that players of similar talent levels are grouped together so that competition is fair.
Tournament organizers may also take into account other factors when creating tee times such as the number of players in a group and the course's design. For example, if a course has tight fairways then it might be beneficial for slower groups to play early in order to avoid traffic on the course. The same applies to larger groups which require more time so they may be assigned earlier tee times.
Conclusion
Tee times are an essential part of golfing etiquette and it is important to always be on time for your designated slot. It assists in keeping the game flowing and prevents players from interfering with the play of others.
When preparing a round of golf, one of the first and most important things is to study and book tee time, as this will allow the rest to run smoothly. Arriving early allows you to get all the necessary paperwork taken care of, as well as warm up for your round.
Tournament tee times are typically determined by a draw or seeding system based on individual rankings, while recreational tee times may be more flexible and allow for some leniency depending on the circumstances.