If you've ever watched a golf tournament, then chances are that you've heard about a hole-in-one (also referred to as an ace ­– common golf terms you might want to know).
But for those unfamiliar with golfing jargons and what a "hole-in-one" means, it's the outcome of achieving the ultimate feat of precision and skill on the golf course. A hole-in-one is hit when a player drives the golf ball (from the tee) into the desired hole (with that perfect landing) in only one single stroke. Thus, earning an unbeatable score for that hole!
It may sound like something that just professionals have the ability to score, but many amateurs have also achieved some exceptional hole-in-ones.
Now it's time to get to know everything there is to know about scoring a hole-in-one. So if you're new to the game or have been frequenting golf courses for many years, you can continue reading for some basic yet very useful information about a well-aced shot!
Who Made the First Hole in One?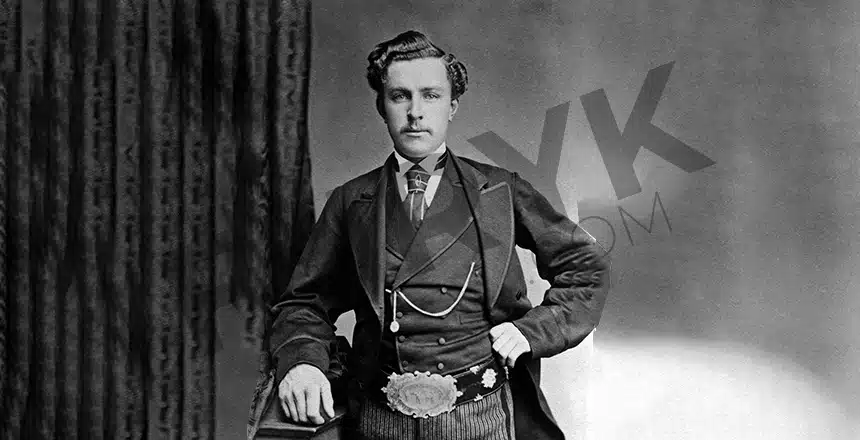 The first recorded hole-in-one or ace was made by British golfer Young Tom Morris back in the year 1868 during the British Open. This spectacular shot was witnessed for the very first time in the history of golf and certainly earned Morris a place in the golfing books.
At just 17 years old, Morris had already won The Open Championship (now known as the British Open) four times – making him one of the most successful golfers in history. His hole-in-one is believed to be made during his fifth win at Scotland's Prestwick Golf Club – a course which he knew quite well and had won on several times before.
What Are the Odds of Making a Hole in One?
Although the chances of making a hole-in-one are incredibly slim, it can still happen.
The National Hole-in-One Registry shows that average golfers have odds of 12,500 to 1, while Tour players have comparatively decreased odds – 3,000 to 1. This information is truly inspiring to all of us on the tee!
Now here are some more staggering numbers…
2 players acing in the same round, now those odds skyrocket to 17 million to 1.
How about when we think the most unthinkable scenario – that is a single golfer shooting double holes-in-one during his/her single round of golf? Believe it or not, the odds of something like taking place climb up to 67 million. Rarer than anything else imaginable in the sport of golf!
What Should You Do After Making a Hole in One?
Making a hole-in-one is an incredibly special moment in the professional career of any golfer. Therefore, when it happens, the event should be celebrated.
There are many ways to commemorate the occasion, such as buying yourself a celebratory drink or even printing out a "Hole-In-One Certificate."
Of course, you could always just savor the moment and enjoy the feeling of accomplishment. Whichever route you choose, you have to make the most of it as this is a rare achievement that very few golfers get to experience just once in their lifetime.
What Is Hole-In-One Insurance?
Hole-in-One Insurance is the perfect way to take a big risk with a big reward. This form of Prize Indemnification Insurance covers the costs associated with large hole-in-one prizes, such as vehicles or cash.
It's designed specifically for golf tournament sponsors and event organizers. So if someone manages to make that difficult shot, the insurance has them covered.
What's more, now even Topgolf tournaments can benefit from this type of coverage. Meaning larger prizes than ever before have become a part of hole-in-one scenarios. So if you're planning to compete in a professional golf tournament or have yet to insure your existing ones, consider Hole-in-One Insurance – it's an ace idea!
Do You Get a Certificate for a Hole-in-one?
Many golf courses, event organizers, and even the USGA offer certificates for those who manage to make a hole-in-one. You can get these pre-printed or framed – perfect for displaying your accomplishment in style.
It's nice to have something real or concrete in order to remember such a memorable accomplishment. So if you score a hole-in-one, don't forget to pick up your certificate. It's the perfect memento of an amazing achievement!
What Do You Get if You Get a Hole-in-one?
Reward for making a hole-in-one vary from place to place. Some golf courses and tournaments offer cash prizes, while others may give you free rounds of golf or other gifts. Depending on the tournament or course, you may even get all of these.
Hole-in-one prizes in the form of cars have now become a staple of professional golf tournaments, and for good reason. Not only are they a great way to reward the lucky golfer for his/her unique skill, but they also add an extra dose of excitement to the event.
Hole-in-one cars are typically offered as prizes for making a hole-in-one on a par-3 hole. This reward is usually provided by the tournament organizers or the golf course itself.
Hole in One Stories
Hole-in-one, no doubt, is a rare accomplishment in the game of golf – rare yet not impossible.
The stories of golfers making miraculous shots are often legendary. While some holes-in-one remain a mystery, others have been documented thanks to professional tournaments.
There's one particularly memorable hole-in-one story that stands out, it involves Andrew Magee, a golfer who achieved the impossible at the 2001 Phoenix Open. He managed to ace the 341-yard par-4 hole 17 with a driver – making him the only player in PGA Tour history to make a Hole-in-One on a par-4.
Other hole-in-one stories come from some of the most prestigious tournaments in the world. The Masters Tournament, for example, is known for its holes-in-ones, with a total of 29 of them being made over its history. Meanwhile, hole-in-ones have also been recorded at the Ryder Cup, with the first golfer to hit a hole-in-one being Peter Butler in 1973.
Conclusion
A hole-in-one is an incredible accomplishment, no two ways about that. It requires a combination of skill, luck, and even guts. While holes-in-one are quite uncommon, they can still be achieved. And there's sufficient proof of that, in the article and the history of golf.
Whether you're playing a local club tournament or competing at one of golf's most prestigious events, Hole-in-One Insurance is a smart way to give players an added incentive and to protect them from looming financial risks in the process.