Golf is an old sport that millions of people have enjoyed and continue to enjoy to this day. But one of the problems many beginner golfers face is finding the right set of clubs when they start their golf journey.
There are tons of club sets and brands on the market, not even mentioning all the specialty clubs some golfers like having in their carry bag, which is why many beginners have a hard time finding their first set.
But in recent years, the Wilson brand has been making waves as one of the best brands for beginner golfers available today. And one of their top-selling sets for beginners is the Wilson Profile SGI Set.
This set contains all of the essentials and removes some of the specialty clubs that you won't need as a beginner. That way, you can focus on the rudiments and develop your game without getting distracted by all the clubs in your bag.
That said, there are a couple of flaws and drawbacks with this set that aren't a dealbreaker, but are still something to consider before buying.
And in this Wilson Profile SGI Complete Set review, we'll get into all those details.
Read on to learn more.
WILSON Men's Profile SGI Complete Golf Club Package Set – Men's and Senior
WILSON Women's Profile SGI Complete Golf Package Set
WILSON Golf Profile SGI Men's Complete Golf Set — Regular, Right Hand,Red (Regular)
What Is the Wilson Profile SGI?
Wilson is one of the quintessential American sports brands. Founded back in 1913, the company has been known for making very high-quality products geared toward beginners. They gave people starting out with a sport a nice set of gear that was affordable, accessible, and offered a lot of functionality.
With that in mind, it's easy to see the goal of the Wilson Profile SGI club set. All of these clubs are really high-quality, offering a good grip and a lot of balance. On top of that, it contains all of the essentials you need as a beginner. So, you can find the following clubs in this set:
#5 Fairway wood with a graphite shaft
#5 hybrid
#6 – #9 irons
Pitching wedge
Sand wedge
Putter
10.5­° driver with a graphite shaft
Carry bag with three head covers
Granted, this set is missing a couple of clubs that you might find in a more experienced golfer's bag. But for the price, this set offers a whole lot of value, and since these are all the clubs you'll need when starting out, they're a great pick for anyone beginning their journey into the world of golf.
Key Features
While this is a beginner set, it comes with a fair amount of features, which is why we found this set to offer a lot of value. As a beginner, this set has everything you need; but on top of that, all of the clubs come with great features to help you get a more consistent and reliable swing.
Here are some of the key features of the set:
Comes in various sizes and colors
The driver has a black PVD finish to reduce glare and increase durability
Graphite shafts on the wood and the driver for a larger sweet spot
The heads have a lower center of gravity, offering more balance and maximum control
Has a bunch of visual features to promote a strong alignment
Offers a lot of value for the price
This is overall one of the best sets for the money on the market today. However, keep in mind that it isn't perfect. But we'll get to that a bit later.
Who Is This Club Set For?
As we've mentioned throughout this review, this is a beginner's set. So, keep in mind that we are judging this club set based on how well it works for beginners. Comparing this to a high-performance set for experienced and competitive golfers would be unfair. But when you compare this to other club sets for beginners, you'll quickly see why it's one of the best picks on the market.
To start, all the clubs have visual indicators to reduce glare and promote good alignment on your swing. They also have a lower center of gravity, giving you a lot of control, which might be hard to acquire if you're a beginner golfer working on their swing.
Additionally, the set contains all the essentials. While it lacks a #5 iron, you get all the clubs you'll need for a casual round of golf.
That said, keep in mind that these clubs also run a bit short. This can make it hard to figure out which size is right for you, which is why it's very important to look at the sizing chart before choosing your size.
Lastly, these clubs aren't the most durable options. For the price, they hold up pretty well, but you have to be careful and make sure to care for these clubs properly if you want them to last you a while.
But aside from those tiny flaws, this still makes a great set for any beginner. You won't be lacking any clubs when you choose this set, and you'll find that all the clubs allow you to establish a good grip and get proper alignment on your swing without that much trouble!
What Are the Clubs in This Set?
The Wilson Profile SGI Set has all the golf clubs you need, and all of them are made pretty well. Here are the details of the different clubs you'll find if you choose this set and bring it with you to the course.
Driver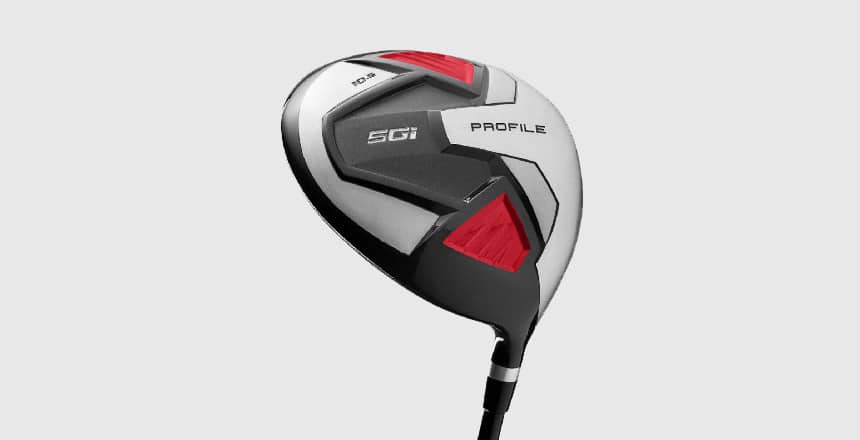 The driver is probably the highlight of this entire set. The "SGI" in the name stands for "Superior Game Improvement", and it truly shows in the driver. One of the main features of this club is its low, rear weight.
This is great for beginners as the low rear-weighted construction allows you to develop a stronger and faster swing. And since you usually use the driver for long shots towards the green, this is a great feature.
The driver is made of composite forged titanium and the degree of loft is at 10.5, which is a great launching point for beginners. This club also features a great black finish that helps reduce glare.
It even has a graphite shaft which helps increase the "sweet spot" for longer and straighter shots.
Wood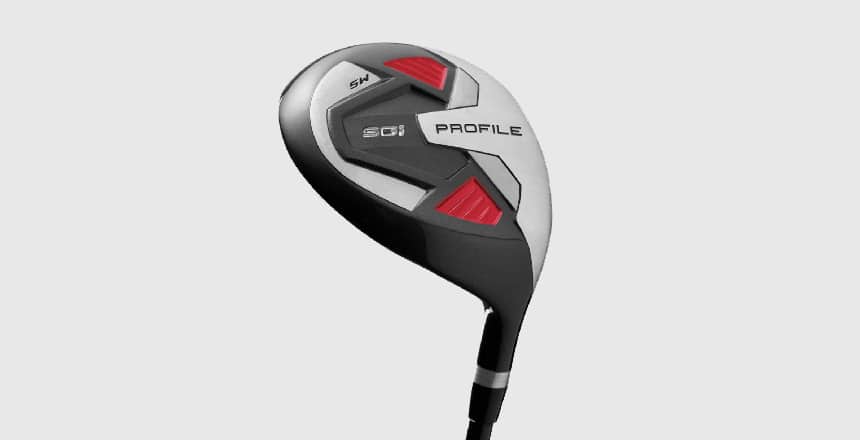 This set doesn't contain long irons. The reason for this is that it comes with a #5 fairway wood, which serves the purpose of the long irons while also being a better fit for most beginners. We really enjoyed this club as it has a large sweet spot, which is hard to find with long irons, making it a great option for beginners to have on the course.
Additionally, the club face's perimeter is weighted. This allows more accuracy when you take an off-center shot.
Hybrid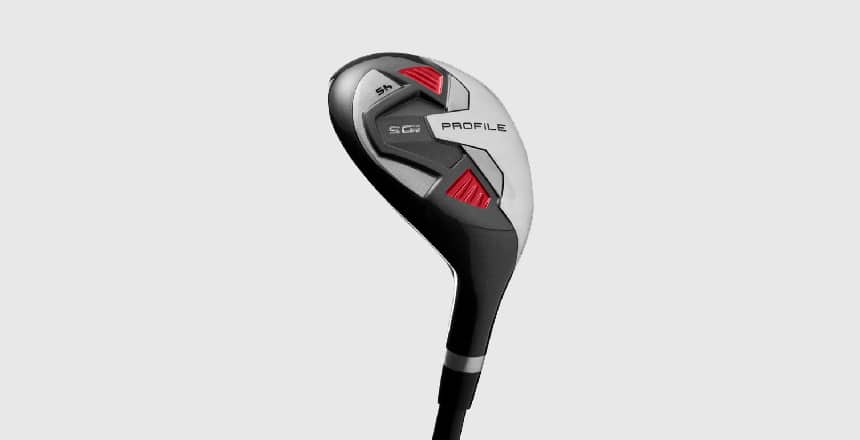 When buying a beginner's set, a hybrid club is essential. Irons can be one of the hardest clubs to use for beginners, so it's important to have a hybrid that bridges that gap between your woods and irons. In this set, you get a #5 hybrid with a shallow face and a higher loft degree, which makes it easier for beginners to make their way through the fairway.
Irons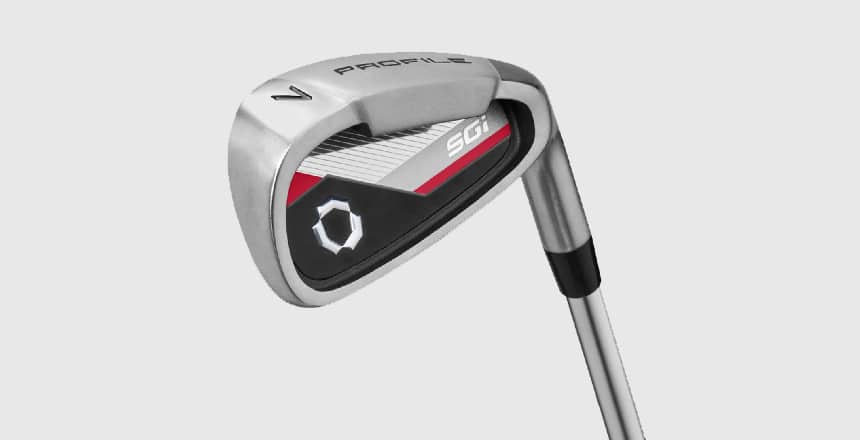 While irons can be hard to use for beginners, it's still important to have them in your bag. This set comes with #6-#9, which are the mid and short irons. Since this set comes with wood, you won't need the long irons anyway.
Additionally, these irons have a deeper perimeter weighting, making for a larger sweet spot. This can help beginners figure out how to effectively hit and use their irons when on the course.
These are also cavity-backed clubs. This means that you get a bit more distance on your shots, which could be a huge help if you're a beginner golfer trying to learn the ropes.
Wedges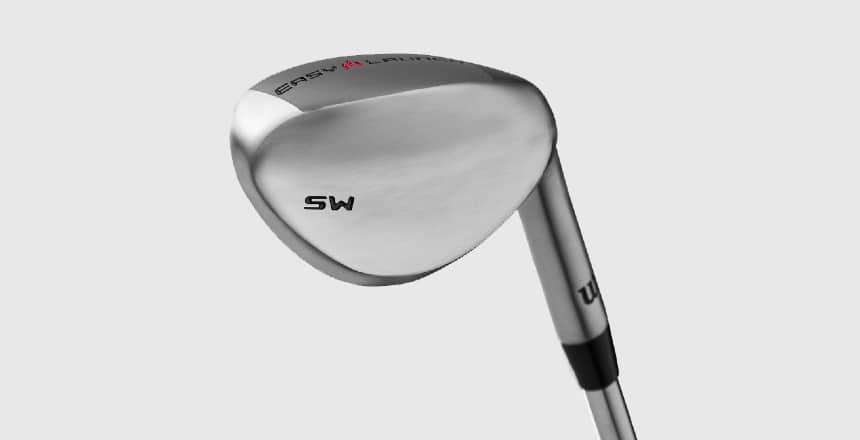 This set comes with a pitching and sand wedge, which are great tools for beginners to have and are very effective on the course. The pitching wedge has a narrower profile than usual, which allows for more control.
The sand wedge is also called the "Easy Launch" wedge as it has a wider sole. This makes it easier to control the ball on the green when getting out of the sand trap, which can do wonders to your scores.
Putter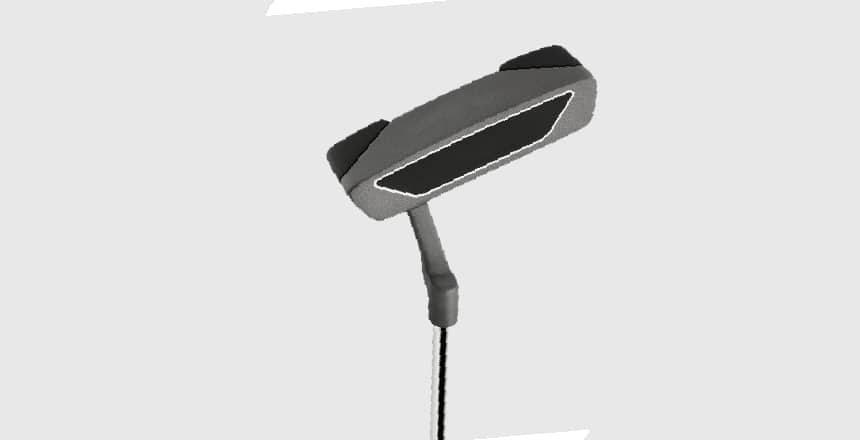 The last club in this set is the putter. Wilson engineered this putter to work great for beginners as the heel and toe of the club are weighted. This allows for more balance and control, while also making it easier for golfers to hit a straighter shot.
Specifications
Check out the table below to learn more about this set's specifications.
Wilson Profile SGI Complete Set
Specifications
What's Included in the Set?
● #5 Fairway wood with a graphite shaft
● #5 hybrid
● #6 – #9 irons
● Pitching wedge
● Sand wedge
● Putter
● 10.5­° driver with a graphite shaft
● Carry bag with three head covers
Right or Left Hand?
Both options available
Flex
Uniflex
Sizes
Regular, Senior, Tall, Teen
Total Weight
18 lbs
Degree of Loft
10.5 (Driver)
Bag material
Nylon
Pros & Cons of the Wilson Profile SGI Set
Pros:
Comes with all the essentials
Engineered to be easier for beginners
The irons are relatively easy to use
Comes with a very balanced putter
Relatively affordable
Made by a trusted beginner's brand
Cons:
The clubs aren't that durable
Doesn't come with a #5 iron
FAQs About the Set
What Degree Is the Wilson Profile Sand Wedge?
This sand wedge has a 54-degree loft, which allows golfers to really get under the ball and get out of traps. However, it does have a large gap between the loft of the pitching wedge, which means you lose a bit of versatility.
What Is Wilson Custom Fit in a Box?
Custom-fit in a box refers to the various sizing options for Wilson clubs. With over 13 different options, it can be very easy for golfers to find a set that perfectly fits their needs.
Is Wilson Profile SGI good?
For a beginner's club set, the Wilson Profile SGI is a good option. With all the essentials and tons of features specifically geared toward beginners, you'll have a much easier time learning the basics of the course with this club set.
Is Taylormade better than Wilson?
This depends on which clubs you're getting and your personal preference. Wilson and Taylormade are great options for beginners, with Wilson known for having a bit more accuracy and a better feel. However, the Taylormade options are also known to be a bit more forgiving and give you more distance, which could be what you're looking for.
Conclusion – Is It Worth the Money?
After testing it out and doing tons of research, we found that the Wilson Profile SGI Set is one of the best options for the money. This is almost a perfect set for beginners, containing all the essential clubs and sporting a bunch of features that will help you out as you figure out how to effectively use the clubs.
Granted, you will lack a #5 iron and these aren't the most durable clubs, but just about all options in this price range sport similar problems. And when compared to other beginner sets on the market, the Wilson Profile SGI set offers some of the best value for the money.
If you're in need of your first golf set and want to make sure that all clubs are high-quality and are something you'll use on the course, this is probably one of the best picks available!