I bought a 30 minute lesson that Jim donated to Junior Achievement (Thank you Tabitha) as a Christmas present for my son Michael. The day before the lesson Jim calls me and expresses concern that 30 minutes isn't enough time and would it be ok if he went a little longer. Jim showed up at TPC in his Ryder Cup shirt and spent 2 hours on the range with Michael. And another hour in the parking lot talking NFL football and the Steeler's Super Bowl chances. To this day, Michael tells that story and remembers every tip Jim gave him. – Don Cameron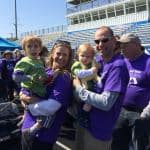 8:00 am Saturday practice. Slide the lines, zig zag, loose ball drill, take the charge, and of course "everybody on the line." All Mowrey specials. I am getting tired just thinking about it. Good luck in 2015. – Johnny Miller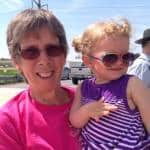 I met you at Bent Creek in Lancaster before you turned pro. My husband, Ziggy, wrote about you for the Lancaster newspaper from the time you were playing high school golf. He was the writer you chose to tell about turning pro and covered you for many years. Tim Rosefort used to call Ziggy for background information on you for his articles. The story I remember is that the greens keeper had to tell you to move your feet while you were practicing putting because you were killing the grass from standing in one spot too long. This just shows your dedication to becoming a better putter. I have seen you at the Monday after the Masters for several years and you and your wife have been most gracious in speaking to me. I still follow your career. I actually played golf one time with your mom at Bent Creek.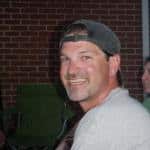 I have some old videos of us playing football but don't know about pictures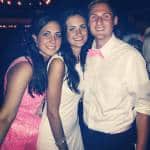 YOU STAYED AT OUR HOUSE MANY YEARS AGO! My Dad, Bill Higgins, worked with your Dad, Mike Furyk, for Tommy Armour Golf. Kaitlin Higgins (my sister) and I remember you staying in the side room of my parent's house while playing on the Hogan Tour Event which was held at Yale University Golf Course in New Haven, CT. You had just hurt your ankle the week prior, in a pick-up basketball game, and we iced your ankle while you stayed here! I also remember you practicing your putting on my parent's rug (I think that's the reason my Dad still putts on that rug!) You enjoyed Pepe's Pizza in New Haven with my family. It's been fun watching your career unfold and watching how successful you have been on and off the golf course! TEAM FURYK!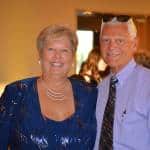 Do you remember a little pick-up basketball game with Omar Uresti and Tom Kalinowski in Dayton, Ohio back in 1993? You were staying with us and you guys decided to celebrate good first rounds in the Nike Tour event by playing a little b-ball at the Larkins house. You came down wrong on your foot, and sprained it badly. The guys carried you back to our house across the street. Meanwhile my bowling team was arriving to go for our state bowling tourney. So our normally quiet driveway and cul-de-sac were full of people and cars. So what happens next- the local police drive by wanting to know if there was a domestic disturbance happening! We replied, "No, we're just carrying a professional golfer to the car." Not sure he believed us. So my husband, Jim Villella, drove you to the hospital for some X-rays. It was a bad sprain. Being a small town and knowing lots of people, we got the trainer of our high school to give you some treatments. But worse than the pain was probably when you had to call your dad and tell him what had transpired! I believe you may have been scolded that night! So glad you healed and have gone on to such an incredible career; one that we have cheered on every tournament of every year.
Congrats and keep it rolling!
Kim & Jim Villella – Kim Villella

Jim was so gracious with my son who was very nervous to meet him – Jim actually came up to Luke and introduced himself and said "I've been waiting all night to meet you" – class act! – Scott Helfrich
Jim Furyk, you have the best downswing in golf history. Just believe! – Cody Flowers

Love watching you play Jim! And thank you for taking the time to come over and give my son a high five! – Donny Hegedus