Parsons Xtreme Golf, or PXG for short, is a relatively new golf club manufacturer that many golfers worldwide are turning their attention to. And these are some high-end, expensive golf clubs we're talking about. They are one of the most expensive brands on the market.
Even though more recently developed, their golf clubs are some of the most popular and highly rated. So who makes PXG golf clubs?
We'll take a look at Parsons Xtreme Golf's history and how they manufacture their golf clubs. In addition to that, we'll answer some of the most commonly asked questions about the brand.
Who Makes PXG Golf Clubs?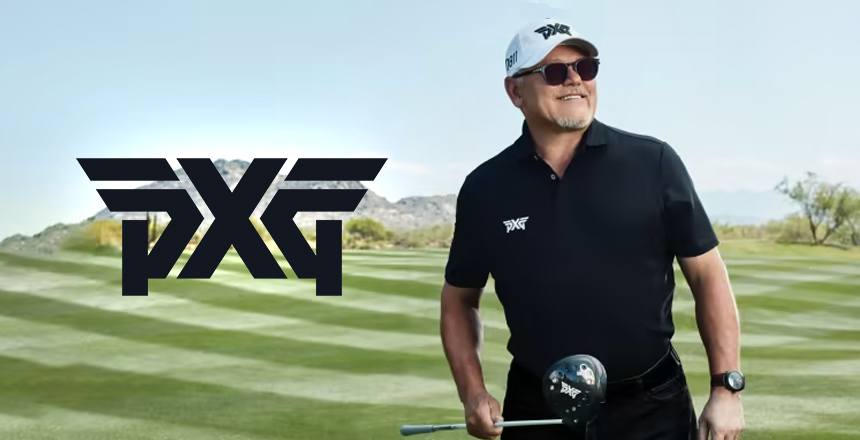 Parsons Xtreme Golf (PXG) is a golf equipment manufacturer founded by Bob Parsons in 2014, the billionaire founder of GoDaddy.com. The brand has now become known for its innovative and revolutionary golf products, which have been crafted to optimize the performance and game of every golfer, regardless of skill level.
The PXG brand story begins with Bob Parsons' journey as a golfer. PXG started with the vision of creating golf equipment that would provide unparalleled performance and game improvement technology for golfers.
PXG invested heavily in research and development to produce cutting-edge products featuring advanced materials, modern technologies, and innovative designs. For PXG, it's not just about performance, but it's also about looking good and professional on the golf course.
PXG golf clubs are designed with a stylish, modern aesthetic that is sure to turn heads as golfers make their way around the course. The brand also offers custom fitting services to ensure that every player has golf clubs that are perfectly tailored for their unique game.
The brand has received widespread attention from PGA Tour players and high-profile golfers such as Brian Urlacher, who became PXG's first Brand Ambassador in 2020. PXG has also earned the admiration of PGA Tour winners, including Zach Johnson and Billy Horschel.
PXG's commitment to excellence has earned them many accolades from golfers around the world. The company has been voted "Most Wanted" by MyGolfSpy in 2019 and 2020. And it made to the list of "Best Drivers" and "Best Fairways" by Golf Digest.
In 2020, PXG was awarded the Diamond Award for Best Clubs by the editors of GolfWRX. PXG has also won numerous awards from other notable golf publications such as Golfer's Magazine and Golfweek.
PXG's top priorities are performance and innovation, and they're unmatched in the golf industry. The brand continues to impress with its best-in-class products. Despite being so young, PXG has already made its mark on the PGA Tour and will continue to do so for a great many years.
The company name has become synonymous with high-performance golf equipment and its golf clubs have been used to achieve some of the greatest wins.
PXG has become a leader in the golf industry and it's no wonder why their products are trusted by PGA Tour players, pro-level golfers, and amateurs alike.
Why Are PXG Clubs So Expensive?
PXG golf clubs are among the most expensive on the market due to their high-quality construction and innovative technologies. For PXG, it's not just about performance but also about aesthetics. State-of-the-art materials and modern designs are used to create a stylish, professional look that stands out on the golf course.
In addition, PXG spends a lot of money when it comes to manufacturing revolutionary golfing equipment and cutting-edge products. These feature game-changing characteristics, modern technologies, and innovative designs. Custom fitting is also a part of the PXG service to ensure that golfers have clubs perfectly tailored to their golfing techniques and methods. All of these factors contribute to the high cost of PXG clubs.
PXG's commitment to excellence is reflected in their prices. While they may be more expensive than other options, PXG clubs are worth the investment for golfers who want the very best in performance and style.
Although not all golfers can afford PXG's high-end products, the company offers a wide range of clubs and accessories to meet different budgets. For example, PXG's driver is the most affordable option in this list of the best drivers for distance.
Another example, PXG's 5-wood is yet another budget-friendly choice among the best 5-woods to boost distance. You know that the brand cares about helping golfers, no matter their talents, to get the most out of their game.
Ultimately, PXG's products deliver superior performance on the golf course and provide a sense of pride for those who own them. So if you're looking for top-of-the-line equipment that delivers commendable performance and a professional appearance, PXG is the way to go.
Do Any Pro Golfers Use PXG Clubs?
Yes, there are many professional golfers who use PXG golf clubs. Some of the most notable PXG players include Brooks Koepka, Zach Johnson, Brandt Snedeker, Ryan Moore, and Charley Hoffman.
These pros rely on PXG's cutting-edge technology to help them achieve the highest levels of performance. PXG clubs are crafted to offer maximum forgiveness (for mis-hits) and the utmost workability, hence giving players an edge on the course.
Not only do these pros use PXG clubs, but they have also become brand ambassadors for the company. They help promote the brand through their own social media accounts and other marketing efforts.
Final Thoughts
PXG has a very interesting story and manufactures some of the best golf clubs, so they're worth checking out. The company's clubs are built with some of the most exceptional features and technologies and high-quality materials. The best part about it all is that PXG clubs are customizable to fit each golfer's individual swing.
In addition to its great products, PXG also offers outstanding customer experience. So if you're serious about taking your game to the next level, make sure you check out PXG!