Golfers and sports enthusiasts in general all around the world anxiously await the major golfing tournaments each and every year. There are four primary golf tournaments to look forward to – Masters, U.S. Open, British Open, and PGA Championship. These are considered to be the most important in professional golf.
The prestigious tournaments offer players a chance at win the most important titles and also huge sums of money, along with a place in the history of golf.
Here is a look at each of these major tournaments, what makes them so special, and some of the biggest names in golf who have won them.
What Are the 4 Majors in Golf?
The four majors in golf are Masters, U.S. Open, British Open, and PGA Championship. These tournaments are held annually and typically begin in April with Masters. Then in June is held U.S. Open, soon followed by British Open in July, and finally the PGA Championship in August or September.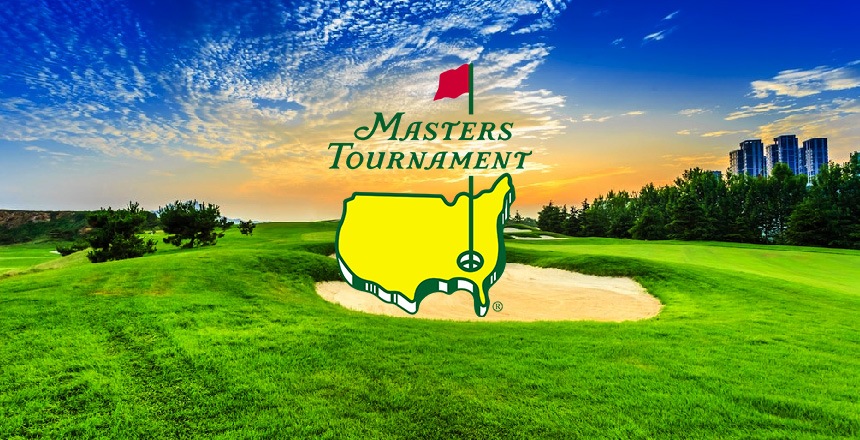 The Masters is an eagerly awaited event in the golfing calendar, it's that popular! It's held every April at the very popular Augusta National Golf Club. The tournament dates back to 1934 when it was founded by Clifford Roberts and Bobby Jones. Since then, 85 Masters tournaments have come to life.
What's so great about this hugely celebrated tournament is that it boasts a sizable $11.5 million prize and is officially recognized on the PGA tour, European Tour, and Japan Golf Tour.
The day before The Masters main tournament begins, players compete on a par-3 golf course in a special event, which gives the fans an extra chance to cheer on their favorite players before the "Masters" tee off.
The Masters winner proudly wears the Green Jacket for that year as well as takes home a trophy modeled after Augusta National Clubhouse. The champion also gets to return to compete in future tournaments as long as they can physically do so.
Hideki Matsuyama is the current Masters holder, after he became the first Japanese man to win a Major at last April's tournament. The legendary Jack Nicklaus holds the record for Masters victories, winning six times (1963–1986).
Sitting in second place is Tiger Woods, with his five wins. And then four wins from Arnold Palmer. After that, winning three Masters titles are Gary Player, Jimmy Demaret, Phil Mickelson, Sam Snead, and Nick Faldo.
The future champions who aspire to dethrone Matsuyama are aiming for an impressive list of competitive greatness to rival his predecessors.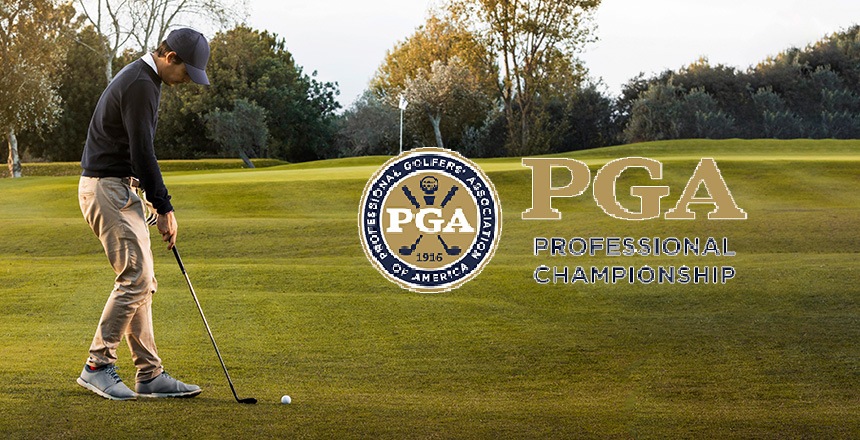 US PGA Championship, commonly known in America as the PGA Championship, is one of golf's most famous and esteemed Major tournaments. Established in 1916 at Siwanoy Country Club in New York and since then played 103 times, it used to be a matchplay event but changed its format to strokeplay in 1958.
It's mostly the eastern half of the United States that hosts the PGA event. Although it did travel West on 11 different occasions. In 2019, the PGA Championship defied tradition even more when it shifted from an August start date to May – a move that brought with it the warmer weather of May along with better golf course conditions for players.
The tournament is a very important part of the four major, yearly professional golfing events, and the only one that doesn't feature any amateur players. Last year's tournament saw an incredible win by Phil Mickelson (2021), making him the oldest man in the history of Major Championship winning the title at the age of 50.
The all-time record holder for PGA Championships is Jack Nicklaus, with five wins (between 1963 and 1980). While Tiger Woods has earned four PGA victories to date.
Winning the PGA Championship means enjoying incredible perks. Not only is the title-holder awarded the Wanamaker Trophy, named after legendary businessman and golfer Rodman Wanamaker, but they are also granted invitations to play in Majors for the next five years as well as membership of professional golf tours for upcoming seasons.
This illustrious title continues to draw in some of the most promising talent in professional golf every year, making it a coveted accolade within the sport.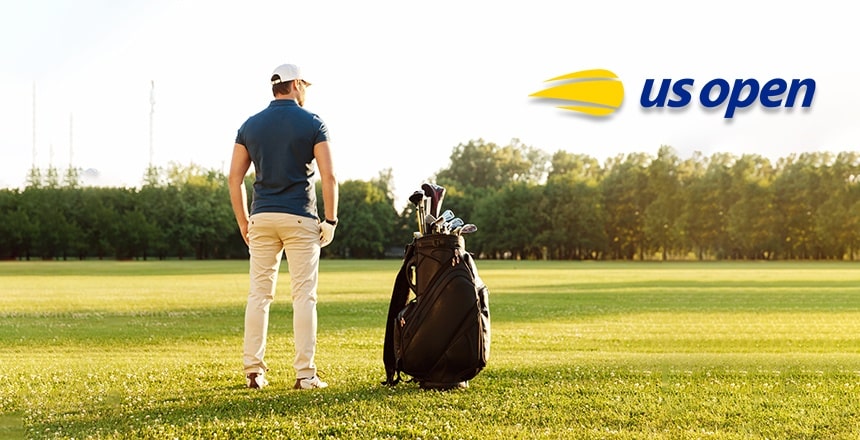 The U.S Open is one of the premier events in the world of golf, standing shoulder-to-shoulder with Masters, British Open, and PGA Championship as one of four major tournaments held annually. The U.S Open is hosted by the United States Golf Association (USGA) and dates back to 1895.
This three-day stroke play event features 156 players from around the world – all competing for a prize fund that reached its highest level ever last year at $12.5 million.
The tournament is renowned for its difficult challenges and is open to any professional or amateur player with a USGA Handicap Index no more than 1.4.
The winner of The U.S Open earns pretty monumental rewards like an automatic invitation to the other three majors, plus invitations to three of five senior majors once they hit 50 years of age. In addition to that, exemptions from qualifying for The U.S Open for as many as 10 years!
Across its rich history, several golfers have managed to win this championship multiple times – Willie Anderson, Bobby Jones, Ben Hogan, and Jack Nicklaus famously winning it 4 times each. The legendary Hale Irwin also won it on 3 separate occasions, as did superstar golfer Tiger Woods.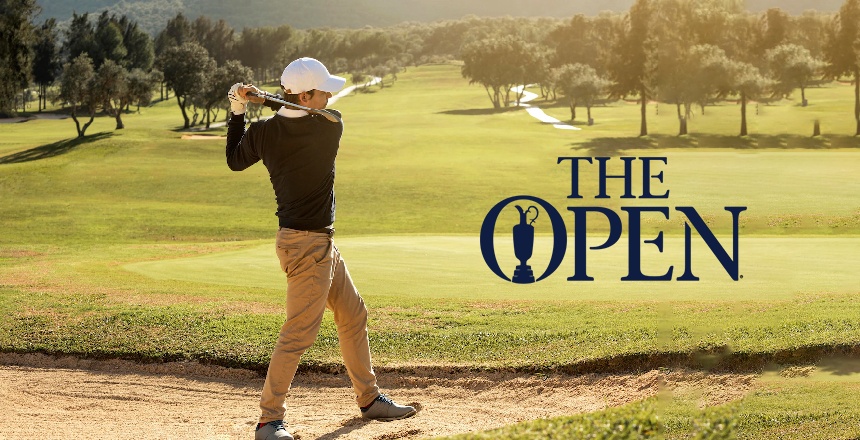 The Open, often referred to The Open Championship or The British Open, is the oldest and most distinguished of golf's men's Major Championships. Held in July every year, The Open Championship also brings about the end of the golfing major season. The tournament, initially founded in 1860 by Willie Park Sr., was hosted in Scotland's Prestwick Golf Club.
The R&A have now made the whole setting of the tournament more thrilling by bringing it to Great Britain and Ireland. No two tournaments visiting the same venue in consecutive years are held anymore.
From tees off on Thursday morning until weekend playoffs, 156 professional male players battle it out in four-round strokeplay. The tension mounts as only 70 of them will make it through to Saturday and Sunday's cut period.
The winner receives The Champion Golfer title, the Claret Jug trophy, and a gold medal. While the runner-up receives a Silver Salver prize. The leading amateur golfer who participates each year also receives a silver medal.
The first American-born to win The Open Championship was Walter Hagen in 1922. Prior to that, Arnaud Massy had taken the 1907 title back to France. The remarkable legacy of The Open Championship continues till today, showcasing some of the best golfers in the world and rewarding them with extraordinary prizes each year.
Conclusion
The four majors in golf consist of Masters Tournament, U.S. Open, British Open, and PGA Championship. The professional tournaments are held annually and bring together some of the most talented and celebrated golfing personalities from all over the world.
Players who win any of these major championships receive a significant amount of prize money; I mean it's a HUGE sum! Additionally, they also get noticed and stay in the spotlight within the sport. And if you're a fan of golf, you're sure to tune into these prestigious events!
Related Articles